---
BUY BEFORE THE END OF DECEMBER:
The pace of change in computer science education is relentless - the transition to new curriculum frameworks and the need for a complete infrastructure set-up is needed at a click of a button. Coding has never been more in the spotlight.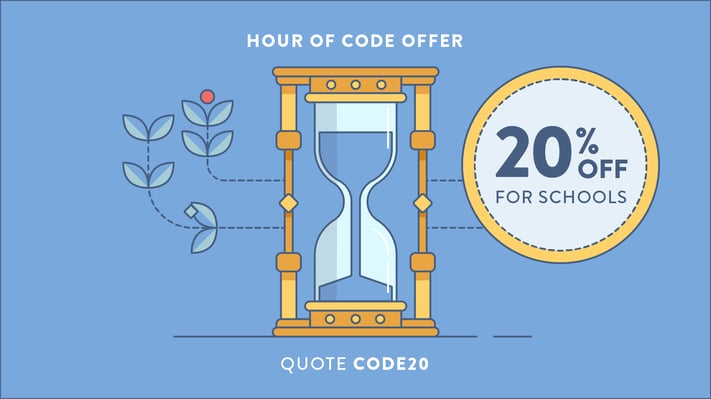 ---
CODIO SUPPORTS TEACHERS AND STUDENTS:
We have over 100+ course units to help teach Java, Python, JS, Blockly and more. We also have a full set of curriculum to help you teach new areas such as phishing, malware and cyber security.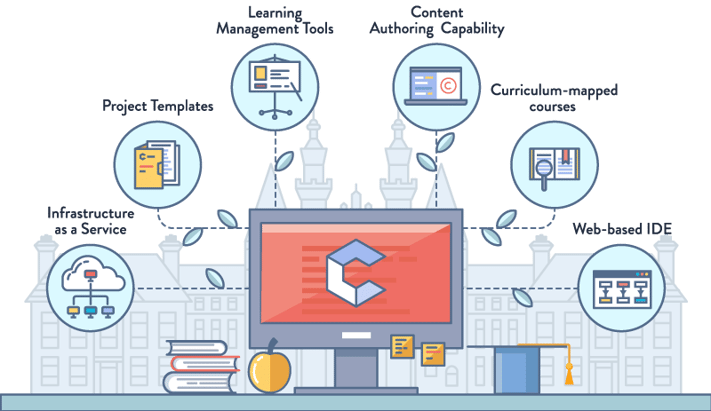 There is NO software to install. Codio is the complete solution.
---

Over 15,000 school students are using Codio.
Codio provides all the infrastructure you need. We have unlimited server space for projects, full programming language support and it is accessible from anywhere. And because all our teaching resources come with integrated assessments, you can track and monitor student progress and learning outcomes.
Place your order before the end of Hour of Code week - and enjoy 20% off your school license. Quote: CODE20