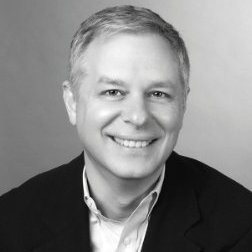 London, UK & Cambridge, MA - 6th March 2018 - Codio Group Inc., the leading cloud-based learning platform for computer science and STEM education today announced that Enis Konuk has been appointed chairman of the board of directors.
Considered a cloud industry visionary and expert in software sales, Mr Konuk recently served as CEO of Qwiklabs, the cloud labs learning platform he founded in 2011. Qwiklabs helps developers and IT professionals get hands-on experience working with leading cloud platforms and software. The Qwiklabs business was acquired by Google in November 2016.
"Codio is privileged to have Enis join as chairman of our board. Enis brings considerable expertise in cloud platform development, content and software sales, as well as deep commercial and operational experience" said Phillip Snalune, co-founder and CEO of Codio Group Inc. "Passionate about education, Enis fully supports our vision to empower educators and create better learning outcomes from CS and STEM education."
Mr Konuk said: "I'm excited to join Codio and believe the business is well positioned to make a significant mark in CS and STEM education. I'm impressed with the progress the business has been able to make so far, serving some of the largest scale and most prestigious institutions, and look forward to working closely with the entire Codio team to create value for the institutions we serve, their students and our investors."
Prior to Qwiklabs, Mr Konuk served as Vice President for WW Professional Services Sales at VMWare managing a team of over 1,600 and revenue of $250m and WW Vice President of Systems Engineering, having previously held a number of senior management positions at Sun Microsystems, including VP of Americas Services Sales.
About Codio
Codio is the cloud infrastructure and learning platform for Computer Science & STEM educators and students. Our vision is to empower educators to build a world with more creators and problem solvers. Today, Codio supports online degree programs, on-campus undergraduate and graduate classes at institutions including University of Pennsylvania, Columbia University and University College London, as well as courses on edX. We save faculty time, reduce IT costs and improve student engagement and learning outcomes.
Contacts:
Codio Group, Inc.
Phillip Snalune
psnalune@codio.com