We have introduced a new and simplified way to handle course creation. In the past, you created a project in your projects list and then worked on the content within it. Large courses ended up with a lot of projects in the list that belong to course units.

To solve this, rather than work in the projects area, you now create and access your unit projects from with the courses area itself. As well as reducing the number of projects in your projects list, this also makes finding your project much easier as it is nicely located with the course module.

The new unit management introduces the concept of a publish step. This takes a snapshot of the project that becomes the latest version of that unit. With the publish snapshot taken, you are free to modify the underlying project without updating the published unit until you are ready to republish.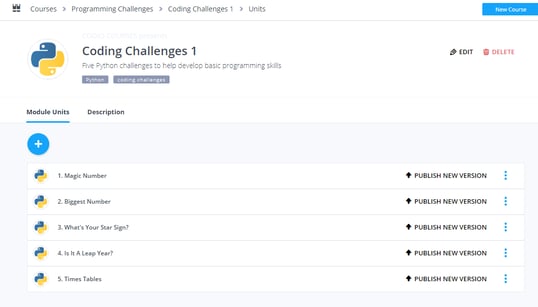 For more information on courses see Full Documentation