Our latest release is a big one. Codio can now be fully integrated with any LMS platform that supports the LTI interface.
Interested in a demonstration? Quick demo or email us at help@codio.com
This means a seamless experience for computer science educators, reducing faculty and grading assistant admin burdens, and simplifying the experience. Codio's LMS integration works with Moodle, Blackboard, Canvas and any other LTI compliant LMS.
LMS based single sign on
Students and teachers do not need to create separate accounts in Codio. When they choose Codio course materials from within the LMS, a Codio account is automatically created and associated with their LMS account.
Setup
Configuring the integration is very easy. A Codio administrator can access three LMS parameters and copy the information into the LMS's "add-ons" screen.
LMS Courses and Activities are then easily mapped to Codio Classes and Units, respectively.
Learn more about the configuration in our LMS Integration Documentation
Grading of Code Projects
Grading of code projects is completed within the Codio platform.Teachers have instant access to student code projects. They can view, compile and run code in order to correctly assess the students' work.
A grading dialog allows the teacher to assign a grade for each project. Codio also supports auto-graded assessments (code tests, multiple choice questions and more). Both manual and automated grades can be seamlessly transferred directly into the LMS gradebook.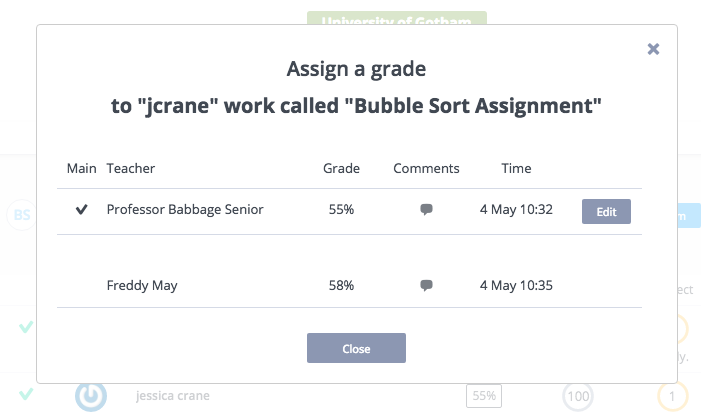 Grades are released to the student and the LMS at the teacher's authorisation. The teacher tells Codio to release the grades and the data is transferred to the LMS.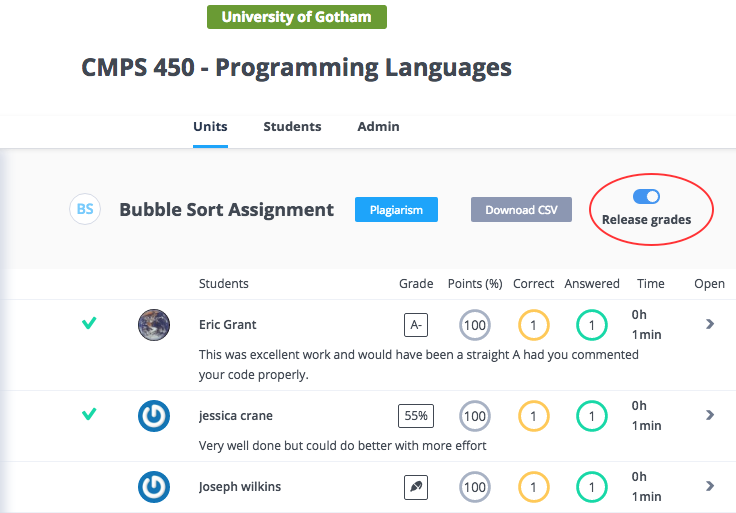 Instructions and Videos
To see how Codio's LMS integration features can save you time and improve your course admin, please click on the link below.