Press Release
London, UK and Atlanta, USA, November 2016
A kid coder at Coded By Kids just shared with us his project website of dragons and books that he created by using Codio. He learns how to code one hour per week at Coded By Kids, a non-for-profit that teaches kids how to code in Philadelphia. Coded by Kids uses Codio in their classes. His teacher is really proud of him. And so are we. That's why Codio is here.
In 2016: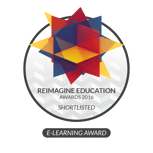 160 Academic Institutions New to Codio
15,000 New Students Use Codio
170+ Countries
ReImagine Education Award 2016 (Shortlisted) for E-Learning, Awarded by University of Pennsylvannia (Wharton)
In less than a year, the number of academic institutions adopting Codio to power their computer science programs has reached a pivotal milestone with 15,000 students in over 150 leading institutions around the globe.
"Codio Is Insanely Convenient" - David Croft, Lecturer, Coventry University

"I use Codio for ALL my Computer Science Classes" - Dr. Clement Allen, Lecturer, Florida A&M University
"We're excited to reach this important milestone. Time and time again, Codio is proving to be the modern platform that teachers and lecturers need for computer science education."
- Phillip Snalune, CEO and Co-Founder
Codio solves the challenges Computer Science Educators face
It's already mainstream news that coding is the 21st Century Language. Countries, economies and education systems are scrambling to mandate computer science curriculum to overcome the upcoming digital skills gap. Educators reports three main challenges they are facing in delivering courses:
The sheer amount of time wasted in setting up and configuring computer labs
Increasing class sizes and the need to scale each year
The need to enhance the learning experience by using teaching pedagogies such as blended learning, activity-based or flipped-learning in the classroom
"Our Teachers and Lecturers report saving between 6 - 12 hours EVERY MONTH by using Codio. As computer science classes continue to grow, increasing demand is placed on both educators and IT infrastructure. IT costs start to sky-rocket. Codio solves all these problems." - continues Phillip Snalune.
Teachers need a smarter and more efficient technology to support their course delivery. And having a platform that can progress with students from K12 through University and into their career is critical. The Association for Computing Machinery, in collaboration with Google, found 98% of students who majored in computer science during their undergraduate

studies were exposed to it during middle or high school computer science classes.
By integrating leading edge infrastructure as a service, an online IDE, curriculum, course authoring and educational features, Codio is putting leading academic institutions in a position to deliver excellence in computer science education for their students. Learn more about Codio's Features.
Codio saves academic institutions up to 85% in infrastructure costs
Codio is accessible from anywhere. Code anytime, anywhere. Even if you feel your computer lab is out of date, Codio can still work. All teachers and students need is a web browser and internet connection. A leading University in the UK reported potential savings of approximately £350,000 ($430,000 USD) over a three year period.
_______________________
Images and Video are available upon request. Interviews available with subject matter experts on computer science education and the technology needed for the classroom. Please contact Jennifer Bilec-Sullivan, Head of Marketing, jbilec-sullivan @ codio.com for press inquiries.